Situation
A well know beach club located in Atlantic Beach, NY will have over 200 Members this 2017 summer season and membership continues to grow every year. Bofill Technologies was tasked to manage the growth through systematic and seamless invoicing system that eliminates the usual accounting headaches.
History
The thriving beach club had an antiquated invoice system and was manually keeping track of member payments. They used "snail mail" instructing customers to send payments via postal service. It was a cumbersome system that took the owners and office staff an extra 5 hours every week just to manage the process. To make matters worse their own members had been requesting automated invoicing for months and the Beach Club recognized that they needed to up their game in order to keep up with the demands of their customers and growing business.
Solution
Bofill Tech tackled the problem by creating a CRM that automatically created and generated custom emails with the invoices pre-attached that included a percentage of their bill.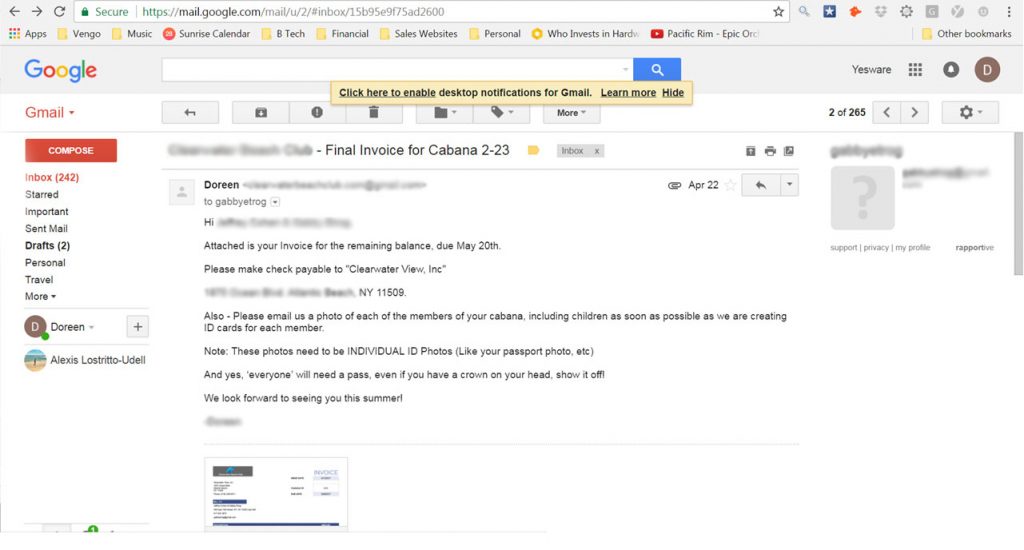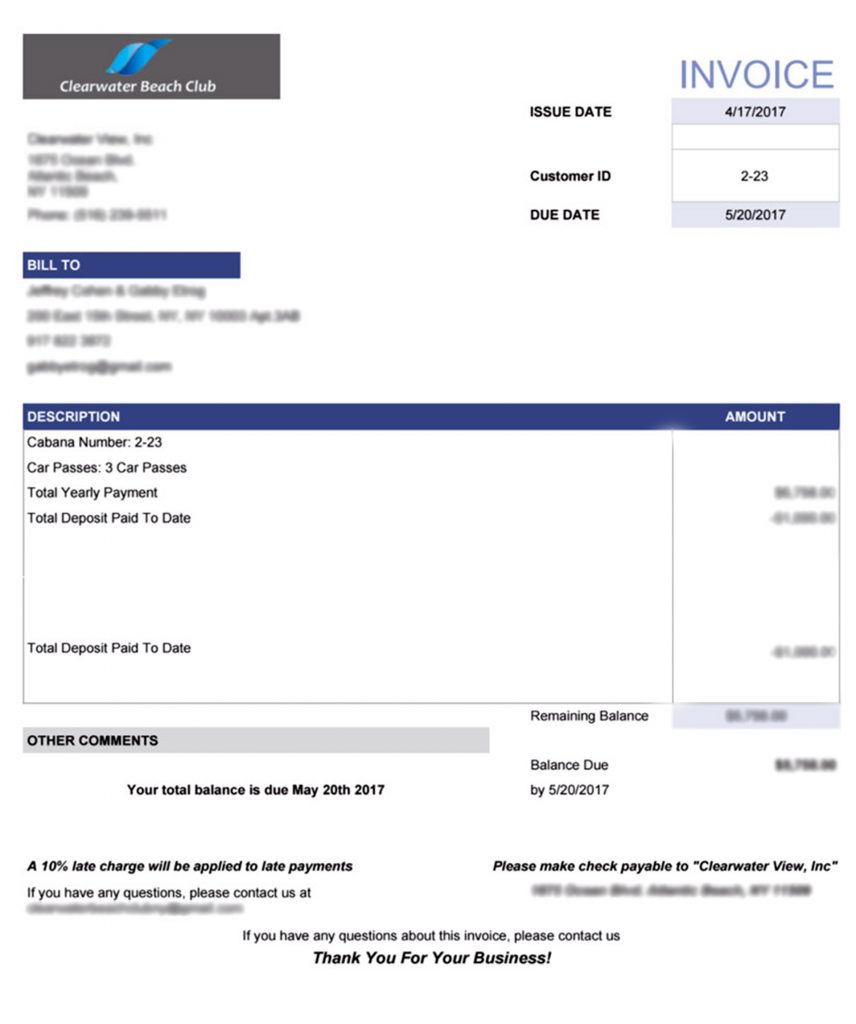 Results
The Beach Club was able to collect incremental dues throughout the summer season, which was important for cash flow.
Management got back about 20 hours every month that was now allocated to engaging with customers while at the club, instead of managing an invoice process in the back office.
Club Members were able to set up automatic payments and no longer had to be bothered with check writing and postal service.
HAPPY CUSTOMERS!